When it comes to digital marketing, working smart is more important than working hard. Digital marketers adapt numerous strategies to promote business, brand and product. But designing the right strategy isn't a simple task. It takes acute observation, continuous effort and knowledge to become a pro digital marketer in today's world.
There are various digital marketing certification courses online that anyone can take up to learn the basic attributes of strategizing a marketing campaign. But just reading or listening to educational content isn't enough anymore. In this competitive era, if you wish to stand out among your peers, you need some smart tricks that will help you achieve the intended results quickly and in bulks.
Benefits of the Right Digital Marketing Strategy: 
Improve Online Presence
Brand Awareness
Grow a Better and Larger Audience
Improved Organic Web Traffic
Enhance conversion Rate
More Leads, Better Sales and Increased Revenue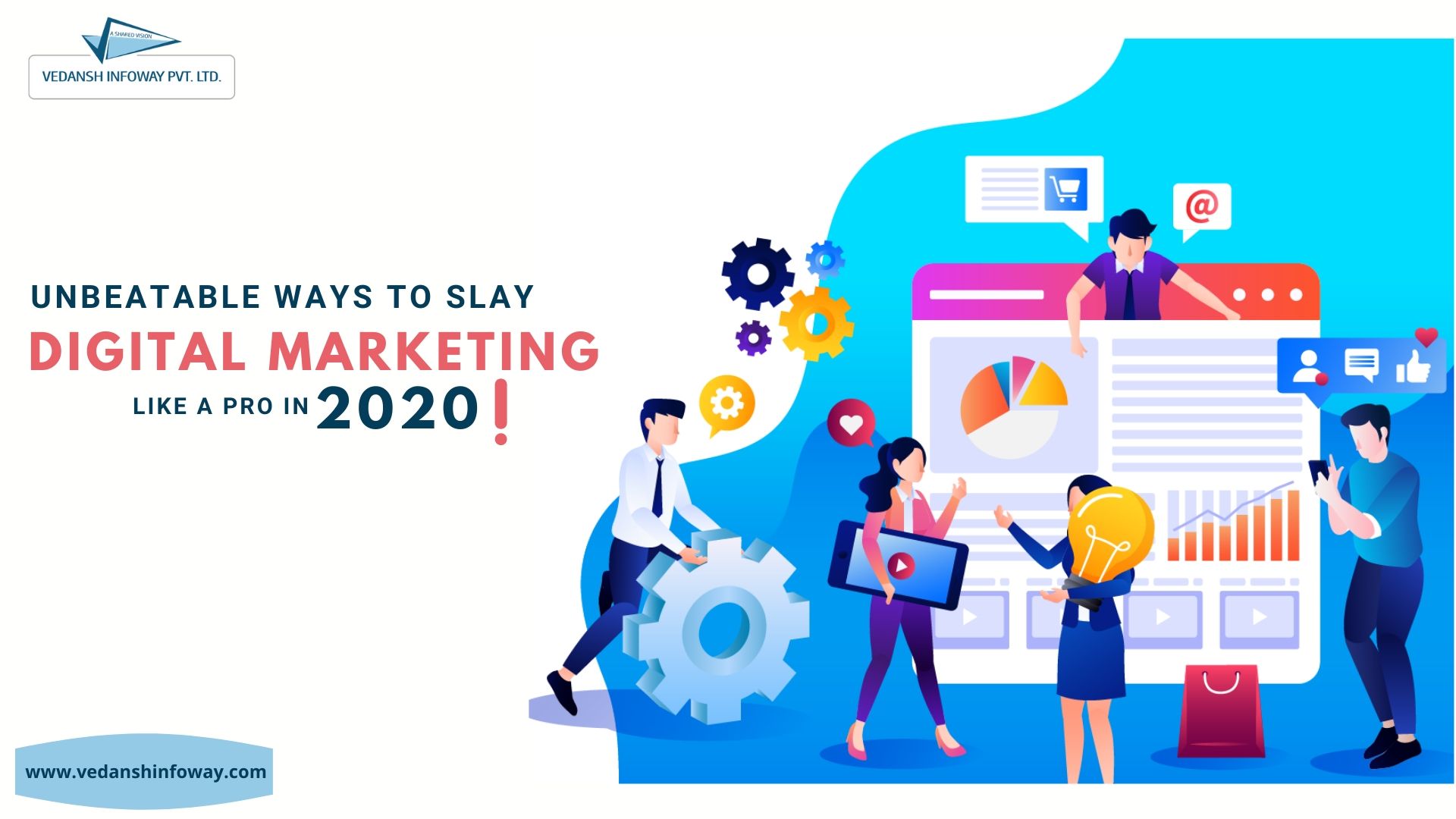 Here are a few important ways to achieve the digital marketing goals that you have been working hard for all these while:
Give a Personalized Touch to Marketing Messages:
Marketing messages are a strategy to understand customer behavior towards your product or brand. If your messages can make your clients feel special and worthy, they would remember your brand like any other conscious behavior. Learn to add that personalized touch to every marketing message you leave.
Incorporate Performance Data To Drive Confidence: 
Building trust and confidence among your consumers is crucial to market your brand. Showcasing analytical and demographic data gives a brief account of the performance of your product among buyers. This gives your consumers the confidence to try out your products and eventually induce better conversion rates.   
True Research Work is like Digging Gold: 
When making the budget for your digital marketing campaign always invest a generous sum on original research. The data extracted with thorough research and presented in a unique and attractive manner appeals greatly to your consumers. 
Content is Everything: 
What content you promote is important so work on developing high-quality promotional and marketing content. Whether it's video, audio or text, a crisp, interesting and engaging content will appeal to the masses more than anything else. 
Improve On Your Copywriting Skills: 
Unique and appealing headings, subheadings and taglines engrave your brand name in the conscious of consumers. But don't go for something extremely difficult to remember. Easy yet unique is the trick of the show. 
Utilize Guest Blogging Opportunities: 
Allow guest blogging about your brand and product on other relevant websites. This improves your online recognition, increases web traffic and brings organic leads more quickly. 
Live Streaming Session and Explainer Video: 
Going live is a new feature introduced by almost all social media platforms. Use this opportunity to expand your reach by live streaming about your brand and products. Create and upload videos that unbox your brand's new launches, explain the technicalities and deliver essential feedback. Thus, encouraging target viewers to know and try out your products.
Digital marketing industry is expanding beyond horizons. It is relevant that you excel in your skills with a digital marketing certification course online and stay ahead of your peers and competitors.