Have you just started a business, and are you using your home as your office space? Well, it is not usual for small businesses to use their home as their office space. While there is nothing wrong with that, other than the number of junk mails that you tend to receive daily, this makes it extremely annoying.
Running a business, whether small or big, requires a lot of management skills and effort. When you have to sort through the junk mails to get to the most important mails, it can become quite tiring and honestly frustrating. What if you could have a separate PO Box where you could receive all your business mails and someone who will sort through the junk mails for you? Well, it is entirely possible with a mail receiving service.
If you are unfamiliar with the mail receiving service, do not worry, we are here to tell you all that you need to know about it.
Different Providers Provide Different Packages and Services
The Mail receiving service is provided by different companies who act as a middle man between your business and your client. They help you manage your mails and receive them on time. Their charges tend to be higher than your usual post box services, but they offer several packages and added services that you can choose according to your needs. The added services include an agent, mail forwarding services, and virtual mailbox through which you can manage your mail from any device.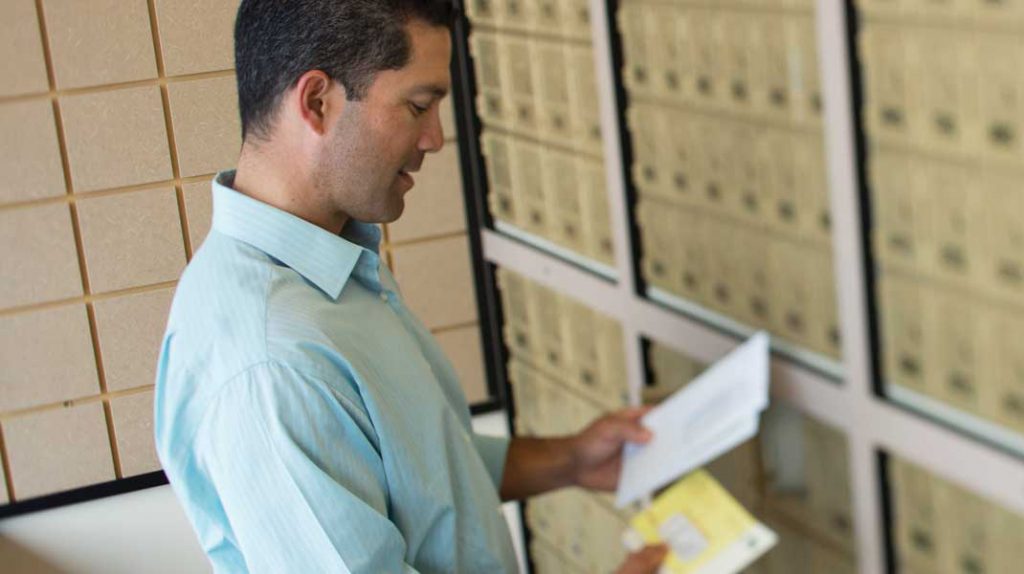 With Virtually Mailbox Service You Get a Registered Agent
If you opt for a virtual mailbox service, then you will also have registered the agent services for free! The agent is a locally designated agent where you have your physical mailing address registered. The agent will receive all your packages and mails on your behalf and forward them to you on time, depending on the mails' importance. 
Mail Receiving Services Completely Removes the Need for Shredding and Sorting Mails
Let's be honest; post offices are extremely slow in processing mails. You have to wait in line for hours to get your mails. Sometimes when you finally receive them, you are disappointed to find out that you didn't receive any important emails. Post offices do not sort the mails for you, and neither do they offer shredding services.
The mail-forwarding services actively sort your mails, forward you the ones that need immediate attention, and offer shredding services. All the junk files and shredded so that they do not accumulate. 
Legal and Safe Way to Manage Your Mails
Using mail forwarding service is not illegal; it provides a much safer way for you to retrieve your packages and mails than your mailbox. Since you will not be using your home address, your private address will remain private. You also do not have to worry about petty thieves stealing the packages from your doorstep or mailbox. You can rest assured that your mails and packages will be kept out of reach from prying hands.
You will Get A Physical Mailing Address
It means that you will receive the entire packages and mails there. You can use this physical mailing address for your business cards and your company website! This is extremely beneficial for businesses that tend to operate remotely. Having a physical mailing address for our business makes your company more legitimate.
What's more is that you can use this address to register with Google my business and reach more clients! There are also no limits to package weight or the number of packages you can receive! 
Read More:
Effectiveness of Commercial Mail Receiving Agency