PTE or the Pearson Test for English proficiency is a popular evaluation exam that tests a non-English speaking candidate's competency in the language. The PTE Academic exam structure comprises 4 prime modules that test the aspirant's skill in English:
Speaking
Writing
Reading, and
Listening
The total duration of the PTE Test is 3 hours with an optional break of 10 minutes between the reading and listening section. Apart from that, each question is allocated a specific time limit to answer, failing which the screen will automatically freeze and the participant has to move on to the next question subsequently.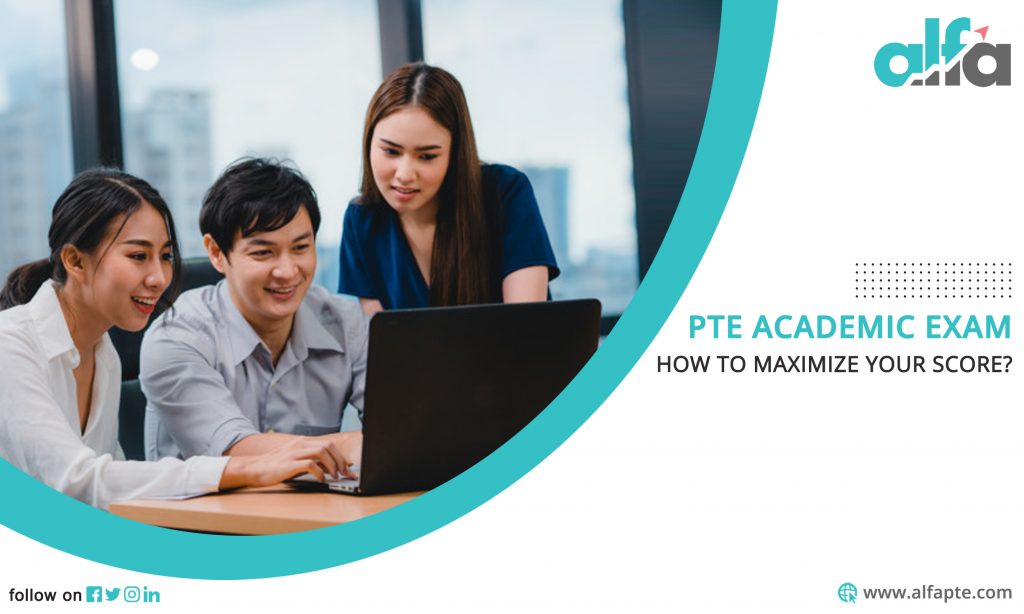 Each of these modules is allotted a specific type of question that checks the student's ability to understand, read, write, comprehend and summarize answers to relevant questions. The sub-section question types of each module of the PTE Academic exam structure include:
Speaking:


Read Aloud
Repeat Sentence
Describe image
Re-Tell Lecture
Answer Short Questions


Writing:


Summarizing Written Test
Write an Essay


Reading:


Multiple-Choice, Single Answer
Multiple-Choice, Multiple Answers
Re-Order Paragraph
Reading- Fill in The Blanks
Reading and Writing – Fill in the Blanks


Listening:


Summarize Spoken Text
Multiple-Choice, Multiple Answers
Fill In the Blanks
Highlight Correct Summary
Multiple-Choice, Single Answer
Select Missing Words
Highlight Incorrect Words
Write From Dictation
How does the PTE Academic Exam Structure Help to Attain Maximum Marks in the Exam?
Gaining an in-depth knowledge of the PTE academic exam structure can help an aspirant to strategize their moves to cover the most important questions and score the maximum marks effortlessly.
Some of the basic strategizing principles include:
Learn and Compare the high marked Questions with the lower ones:
Not all questions in the PTE academic exam structure is built with the same marking potential. Some questions can help you score a whopping 50 marks while some questions like essay writing, MCQ, Select Missing word etc can fetch only 1 mark or a maximum of 10 marks.
It is obvious to spend more time on the high marked questions and less time on the lesser score generating questions.
The highest-scoring questions include:
Contains the maximum marks – 50 with the average number of questions is 10. Evaluates your listening, understanding and speaking skills. The aspirant has to repeat a sentence after hearing it only once. Make sure to attempt this question perfectly.
There are almost 5 questions to Read Aloud with a high average score of 44 to acquire. Participants have to read a given paragraph in a clear and neutral accent. The question evaluates your speaking and reading skills. Make sure to read in a neutral accent and as clearly as possible.
Comes with 47 marks with an average of 3 questions. Evaluates your listening and writing skills, the question is the last scheduled in the Listening section where the candidate hears an audio once and writes down as much as they remember. It requires a lot of practice to ace this question.
Again, you can gain a full 45 marks here, if your reading, writing and vocabulary skill is sufficient.
Scoring a high percentage in PTE academic is not difficult. Persistence, practice and effective strategies can help scoring high in PTE Academic Exam structure right at your fingertips.
Read More:
PTE Training – Tips and Strategies to Score Well in Writing Task