Technology has drastically changed the way businesses work nowadays. Tracking a sales employee or field worker was a tedious task previously. But not anymore. With the advancement in the software industry, business owners are using smart ways to monitor their staff efficiently without going through the hassle of calling or messaging them repeatedly.  
Global Team Management App is a real-time location tracking application developed by iHound to help business owners to track and manage their mobile staff's whereabouts perfectly, sitting in the comfort of their office. All you need to do is install Global Team Management App from any app store in your and your staff's smartphones and you can maintain constant connectivity with each of your employees through instant alerts, notifications, notes etc.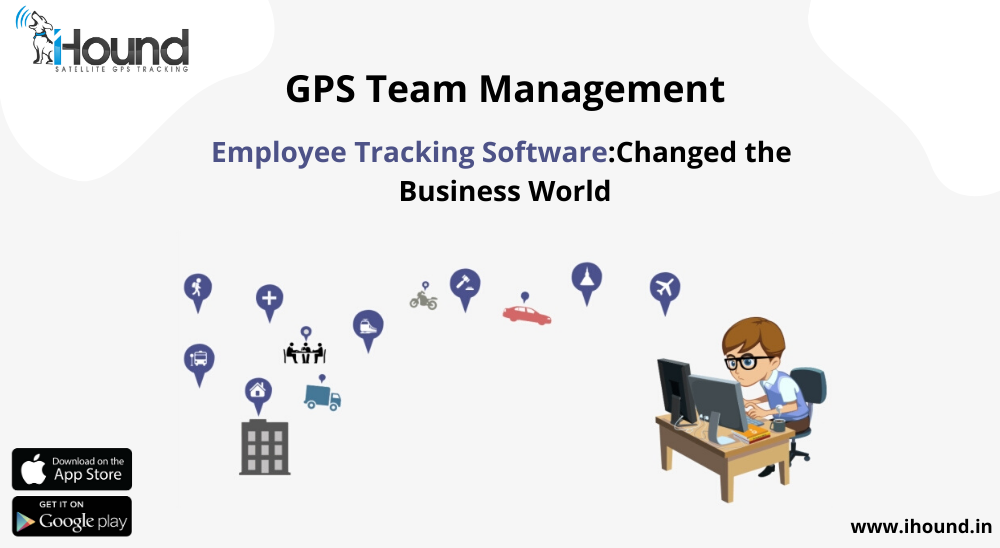 However, employee tracking isn't the only reason businesses require the Global Team Management app. It serves numerous other purposes, which can automate your company functionality and bring better production. 
Attendance of your mobile or field staff is difficult to maintain. Employee Management App-enabled on each of your team member's smartphones and with an active internet connectivity, you can get the time when they enter or exit your office or field premises. 
This is a great way to automate the task of staff reporting. Even when the employee is not in the office premises, you are aware of their presence to work.
Employee Location Tracking App has a convenient take when you send your team to your client office for a meeting or to complete a task. If the employee needs to travel overseas, the app sends an alert to the host's phone, the moment they arrive or depart from an international airport.  
Furthermore, iHound Team Management App can be integrated with Zoho CRM which incorporates more useful features like auto enabled geofencing to notify when your team enters or leaves the client premises. 
Security and Compliance Management:
Employee Management App has a special built in feature which enables the field team to send live notes directly at your digital device from the field or client premises. This helps to keep a track of your team, their location, the time they spent at a particular client office and also manage any security breach or compliance instantly when they arise. 
The Global Team Management App is one of the best tools to coordinate with your field staff efficiently. With numerous and invariant features you can easily choose your team members and assign them their specific tasks. Not only this, you can even track the member who is idle or has already completed the assigned task and accordingly plan their next moves. 
Team Management App delivers precise and accurate location coordinates with the help of iPhone tracking software, which helps you to choose with your nearest client location and coordinate with your team for their next productive move. 
Furthermore, the Global Team Management App compares various performance data with eventual sales. It automatically sends a report to the owner, which assists to analyse the real sales turnover, the real expenses and the effective time spent by your team on the field.