With technology, although we have many ways of sending messages to one another, the mail receiving services of the olden days can never be replaced by the new age e-mails. 
If you are in a business that requires you to obtain a lot of mail, or you like the old mail services, you should think of renting a PO Box. A PO Box is a Post Office Box, a mailbox located at a Post Office near your location. 
Renting a PO Box is one of the best options when you live at a place where mails don't get delivered or are always on the road. In fact, in today's time, most people plan to rent a PO Box to receive their mail, as it allows them to maintain the privacy of their home and ensure the safety and security of the mail contents in the PO Box.
This article will provide you with beneficial reasons as to why you should rent a PO for mail receiving services.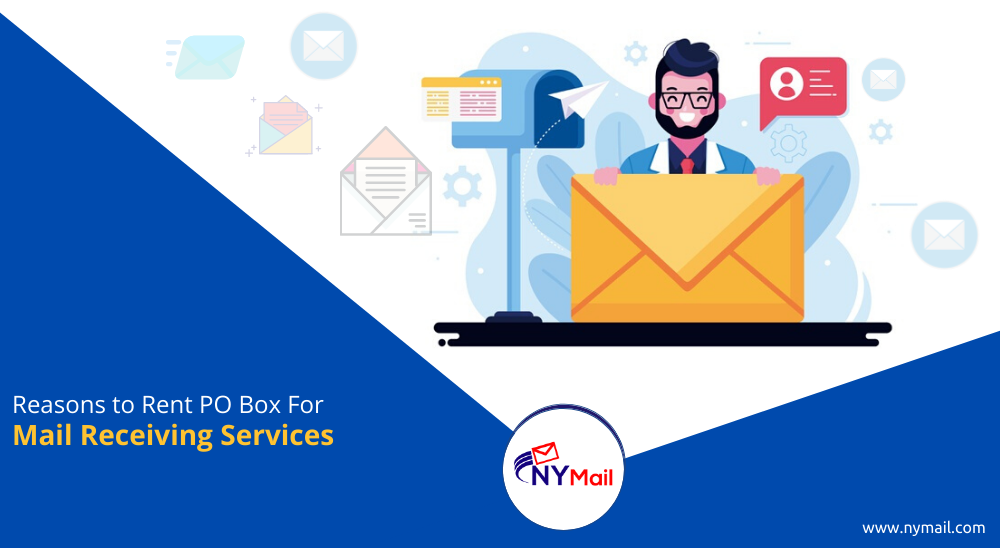 Benefits of PO Box for Your Mail Receiving Services:
Maintains Privacy:
The first and the foremost reason for renting a PO Box for mail receiving services is privacy. When you use a PO Mail Box, then you don't need to disclose your home address. This is particularly helpful to those who have a separate home address & office address and don't want to reveal the former for their privacy issues.
Security:
Another reason to rent a PO Box is that you can be assured that your mails and packages sent via mail service are in safe hands. A PO Box allows the contents of the mail to be secured. 
This is indeed a significant benefit because in case you are on the road, you don't have to think of your package being left at your door by the mailman or being opened by your neighbor. In a PO Box, the mail will remain safe and locked until you pick it up.
More of Mobility:
This is a benefit for those who are always traveling because of their business or personal reasons. No matter where you are, be it at your home city or in another town, your mail will be sent to your PO Box and remain safe. 
For those who don't have a PO Box, it gets challenging for them as they are always traveling, and it's botheration for them when their mail has been delivered to their home address in their absence.  
Affordable Rates:
Another beneficial reason for renting a PO Box for mail receiving service is that you rent it at really affordable rates. The rates for renting the PO Box are ultimately dependent on the Box's location and the Box size. Remember that you need to rent a box of a proper size that will fit your mails. 
Delivery:
If you are fed up with slow delivery of mail creating hindrances in your business, you should think of renting a PO Box to receive your mails. This is because the mails get delivered faster since the PO Box is hosted and maintained by Post Office. 
Hence, you no longer have to wait for the postman to come and deliver your mail.  
While there are many more reasons as to why one should rent a PO Box for mail receiving services, the ones mentioned above are the reasons that have driven most people to opt for renting a PO Box. 
Given the sense of reliability that one can place on this and a PO Box ensures the security and privacy, it is the best alternative for people to receive mail. It is faced with difficulties in their mobility and privacy.