With the growing days, the world of marketing has delved into newer avenues and has emerged with exciting and new ventures to satisfy the audience. The industry has come up with new advertisement formats and extended budget plans. With every passing year, there has been a wide variety of options and platforms to sell those options to the broad audience.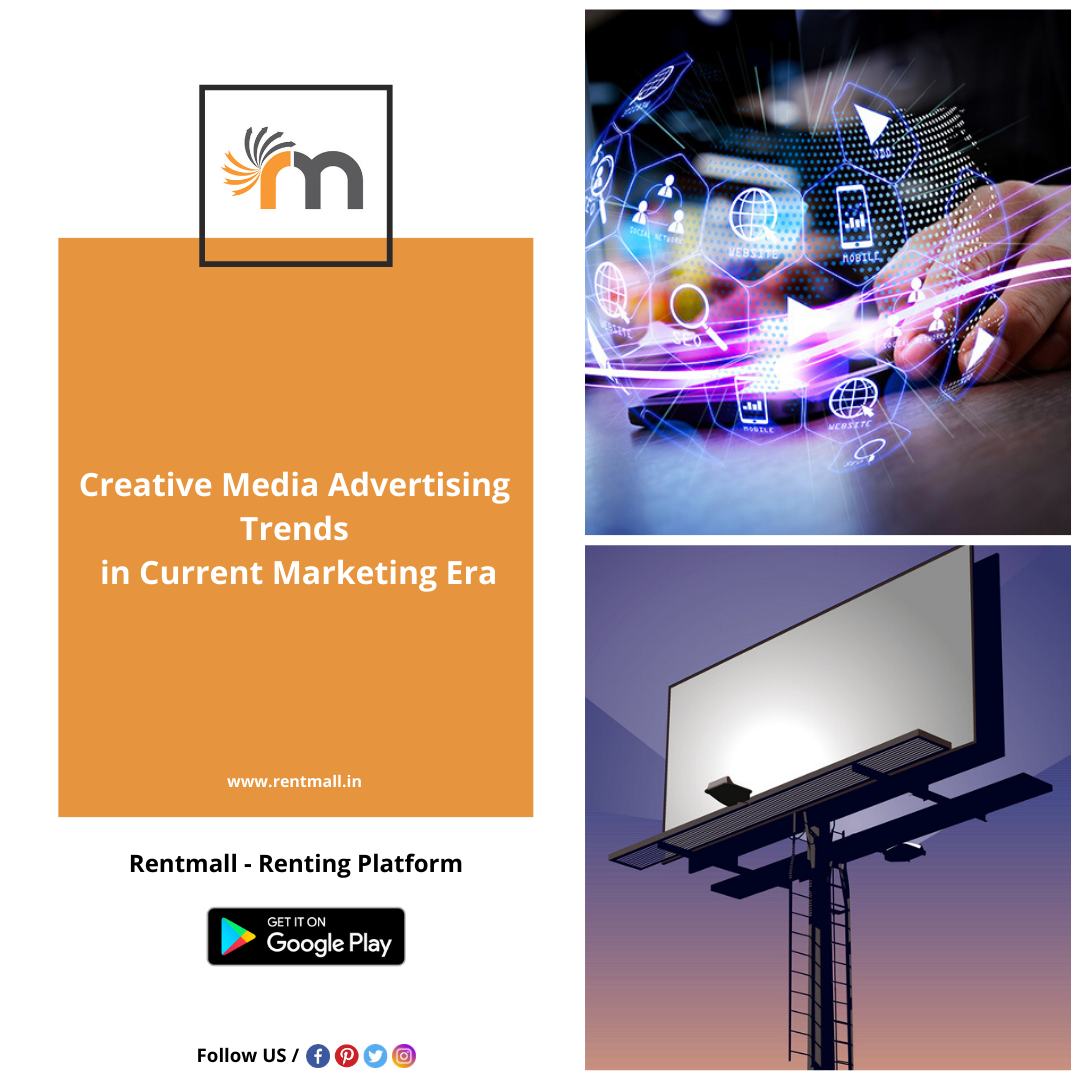 The brands want to publicize their products and themselves to the mass, and thus in a world of cut-throat competition, digital advertising and creative media advertising trends have evolved over time.  
Creative Media Advertising Trends
Let us look at a few trends.
1. OTT Advertising
Over the top or OTT is a marketing technique that aims to allow the distribution of streaming media over the internet. This particular service has led to the disruption and discontinuation of conventional television broadcast advertisement programs and has paved the path for a brand new generation of consumers who are done with cable TV and satellite services. 
Some examples of services that make use of OTT advertising are Netflix, Google Play, and YouTube.
2. Short Video Advertisements
Because of a high degree of competition among advertisers, consumers who can watch anything virtually will have the option to watch ads that are parallel with their areas of interest and aligned with their relevance.
A direct result of this has been the reduced time people spend on watching ads. 
Besides, there has been a steady decline in the medium of the broadcast of advertisements. However, the ads reach the apt audience and lead to more sales.
The audience can pause or skip ads as well according to their needs, the time they have and attention spans.
3. Cinemagraphs
This is a new format of advertising and marketing, and this has been increasingly popular in the online world. This is a hybrid of photography and videography that aims to bring together a motion that plays in a continuous loop when the rest of the image remains the same. It makes the audience feel like they are watching an animation clip.
These advertising strategies are produced by high tech cameras and top-quality post-production team.
4. Mobile-oriented Advertising
In today's world, smartphones are an absolute necessity. In the passing years, mobile phones have bypassed most of the traffic towards itself. On the same note, advertisers are aware that consumers use their phones for the maximum number of activities, e.g. shopping, news, games, entertainment, etc.
Mobile phones have also influenced to alter the way we visualize ads. Additionally, most advertisements are shot and recorded on mobile phones. One will find advertisements tailored for Instagram and Facebook stories and posts as well.
5. Instagram Wall
Instagram Walls are by far the best approach to bringing the brilliance of social media to your events. But what is an Instagram wall?
An Instagram wall is a captivating real-time presentation of Instagram feeds aggregated from Instagram and showcased on a digital display. These feeds are in photos, texts, and videos created around the event's hashtag that you would promote before your event. 
An Instagram wall is appropriate for use across multiple business touchpoints, one of which is in-person events. It creates an altogether different environment in events by capturing people's attention. And it's not just that it only grabs people's attention; it brilliantly engages them.
Conclusion
In today's times where everything has been turned into customizable items and consumables, advertisements are no longer left out. Creative media advertising trends are evolving with every passing day. 
Lowest cost media advertisement services online in India are aplenty. They provide advertisement solution that is in line with the current trends in the marketing industry.