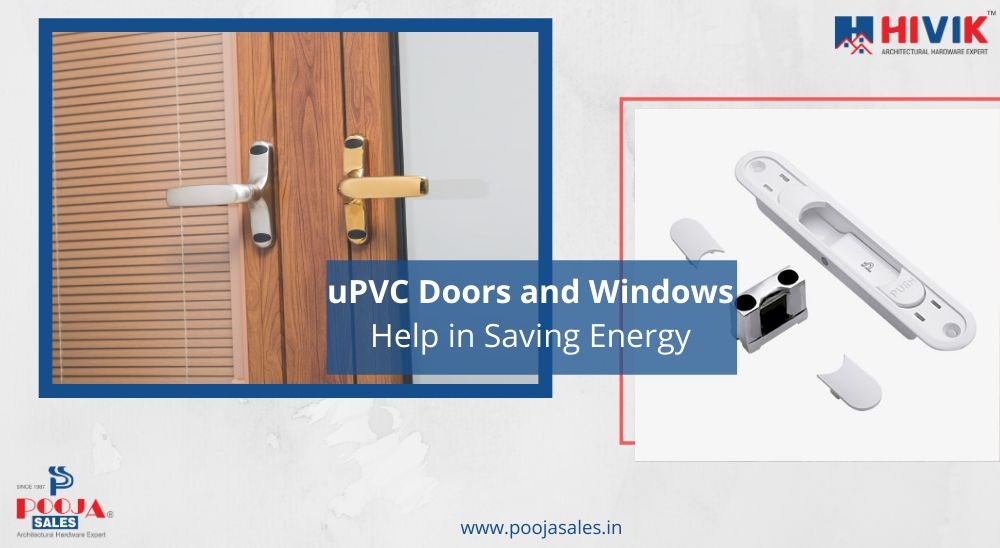 Using uPVC doors and windows can help you to make your house drastically energy-efficient. The reason why uPVC doors and windows are preferred over traditional ones is because they are extremely non-conductive in nature. They also have an extremely tight seal, which helps to not only double glazed windows and doors but even opt for triple glazing. Due to its low conductivity, uPVC doors and windows do not transfer the temperature of your house outside, making it extremely energy efficient. This is the reason why most of the windows and doors in countries like the US and the UK are made of this material. 
Keeping Warm in Winters
Nobody likes the chilly winters and crave some heat and warmth during these harsh months.  When you invest on uPVC doors and windows, the low conductivity does not allow the heat from inside to travel outside or the cold chilly winter wind to enter the interiors of the house. So you can keep the heat generated by the heaters intact inside your home for a more extended period of time hence saving extra energy from keeping your motors running for a longer duration. 
Eating Cold During Summers
Did you know that keeping temperatures cool and comfortable inside your house during summers consumes triple the energy in keeping heaters running during winter? When you have uPVC Windows and doors along with uPVC door frame accessories, you can be sure that the cold temperature inside your house is not affected by the solar heat of the outside. So once you reach A comfortable temperature in the house, you can turn your AC off without having to worry about the heat from entering from outside. 
So get your house protected with uPVC door and windows for energy efficiency now!